Прочее оборудование в Аджмане
1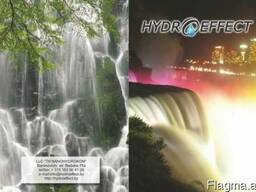 "Гидрофобизатор кремнийорганический жидкий "Гидроэффект-2.1" ТУ BY 291201828.001-2014 «гидроэффект» обеспечивает защиту, восстановление, реставрацию и консервацию обрабатываемых материалов,
В радиусе 30 км от Аджмана
I-Rem effectively performs the following functions: removal of iron; removal of manganese; removal of hydrogen sulphide; The service life of the filtering backfill is 7 years! This filter does not
Ukrainian manufacturer of water treatment equipment - Litech Aqua offers a unique solution for customers - modular water treatment systems on stainless steel frames. Having a large production base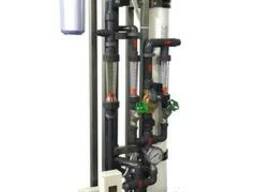 Litech Aqua Desolt - reverse osmosis systems, which are developed using advanced 3D modeling and software for designing accurate processes. Our reverse osmosis systems are manufactured on a mobile
We offer a modern, effective technology for deep purification of glycerin. Installation FHDS-500 is the latest development of our company's engineers in the field of raw glycerin purification. This
Electrodeionization is one of the most interesting and modern methods of industrial water treatment Application: Electrodeionization is used in any processes of obtaining water with very low salt
Electrodialysis is an electromembrane process, during which ions are transported through a semipermeable membrane under the influence of an electric field. Electrodialysis has several advantages
Modular water treatment systems in containers are effective and convenient solutions that can provide enterprises with quality water, industrial facilities and even individual settlements. The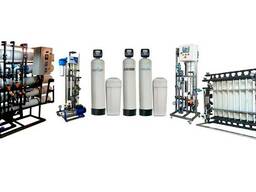 We offer high-quality equipment for water treatment Litech Aqua TM (produced in Ukraine) Using many years of practical experience, we can solve any task of water purification. We produce the
Ultrafiltration is one of the baromembrane methods of water purification. Under certain pressure, the water entering the ultrafiltration unit passes through a semipermeable membrane and is divided
Новые объявления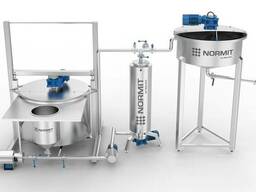 Technological line for yoghurt processing, Шарджа.
The Line without dryer 1500 - 2000 kg/h, Дубай.
Solar Gas Turbine Fuel Injector Test Bench, Абу-Даби.
300 000 $ /шт
Оборудование для кафе, баров и ресторанов. Гостиниц., Дубай.
от 200 $ /шт оптом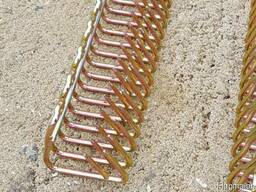 Conveyor Belt Fasteners K27, K28, Дубай.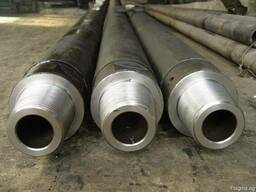 Продам фильт спецУБТ, Дубай.
7 500 $ /шт от 6 000 Dh /шт оптом
×
×
"Прочее оборудование" в регионах
×
×